Most ERF Pastors say they'll stay in the UMC
Reorganized group changes name, seeks conciliation within Conference

Kuyper
By Tim Tanton, United Methodist News Service
Most of the United Methodist Church's evangelical pastors in California are committed to staying in the denomination, despite friction with church officials that has resulted in the departures of five ministers, according to an evangelical leader.
Now known as "The Renewal Fellowship within the California-Nevada Annual Conference", the former Evangelical Renewal Fellowship (ERF) had a reorganizational meeting Aug. 22 that drew more than 25 people, "all of whom were committed to staying within the conference and within the United Methodist Church at this time," said the Rev. Robert Kuyper, ERF president and pastor of Bakersfield-TrinityUMC.
"The good news is there are a lot more staying than there are leaving."
Five evangelical pastors have left the denomination this summer because of disagreements with leaders in the church's California-Nevada Annual (regional) Conference. The departures aren't new for the conference; other pastors have left in recent years because of what they view as liberal leadership that is out of step with mainstream Methodism.
Four of the pastors were part of a group of six who signed a letter March 8 criticizing Bishop Melvin G. Talbert's leadership. Talbert, who retires Sept. 1, is leader of the church's San Francisco Area, which comprises the California-Nevada Conference.
A fifth pastor, not involved with the letter, surrendered his credentials after a disagreement with the bishop's cabinet over his ministry.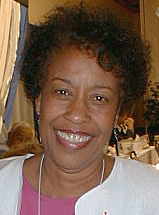 Shamana
Kuyper said the remaining evangelical pastors are looking forward to meeting with the new bishop, Beverly Shamana, who takes office in West Sacramento on Sept. 1. Shamana was elected bishop during the Western Jurisdictional Conference last July. The pastors have already contacted her and requested a meeting.
"I look forward to the dialogue," she told United Methodist News Service. At this point, Shamana said she doesn't want to speculate about what might happen. "I want to wait until I'm on site and actually have conversations with people," she said. "I do look forward to talking with folks representing various views about the situation."
The evangelical pastors and the conference leaders have had a shaky relationship at best. Tension mounted early this year, when a conference committee on investigation decided not to bring charges against 67 pastors (the number was 69 initially) who had performed a same-sex union service for two women in 1999.
Evangelicals and other conservatives denounced the decision as contrary to the church's Book of Discipline, which states that homosexual union services shall not be performed by United Methodist pastors nor held in United Methodist sanctuaries.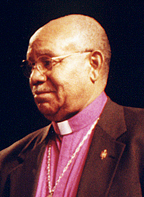 Talbert
Talbert was criticized, though he wasn't on the committee nor involved in its decision. Remarks that he made in support of the decision further angered conservatives.
On April 18, an Orangevale, Calif., laywoman filed a complaint, alleging that he mishandled the case. (That complaint and two others have been dismissed. See TalbertComplaintsDismissed.html)
Meanwhile, Talbert filed complaints against the six pastors who wrote the letter in March. In their letter, the pastors had encouraged churches to withhold paying apportionments - funds that are used to support operations and ministries at the conference and denominational levels. They said they had established an escrow fund to receive apportionment payments until conference accountability was established, a missionary conference for evangelicals was created or a "gracious means" is developed for allowing individual churches to leave.
The six, and the status of their ministries as of Aug. 23, are:
Kyle Phillips - Formerly pastor at Tehachapi Valley United Methodist Church (111 full members). He has left the denomination and is leading a community church. Technically, he is still holding on to his United Methodist orders and is on leave of absence, Talbert said.
John Motz - Formerly pastor of Atwater United Methodist Church (333). He has left the denomination and is leading a community church.
Donald Roulsten - Pastor of Porterville Grand Avenue United Methodist Church (176). His complaint is in the process of being resolved.
John Sheppard II - Formerly pastor at Yuba City First United Methodist Church (653). He has left the denomination and has started a community church.
Greg Smith - Formerly pastor of Hope United Methodist Church in Sacramento (523). The most recent departure, he surrendered his orders Aug. 13 and left the denomination. He formed a new congregation Aug. 20.
David Wainscott - Pastor of St. Luke's United Methodist Church in Fresno (649). He was suspended for the decision to create a new congregation and set up a new name for it, the bishop said. "That's a violation of his covenant relationship with us, and he is no longer entitled to receive an appointment with that kind of action." (Membership figures are based on the 1998 General Minutes. In some cases, such as Tehachapi Valley, the actual figure is believed to have been higher.)
Attorneys for the conference and St. Luke's are meeting to discuss the congregation's desire to leave the denomination and take the property, Talbert said.
In addition, the Rev. Luiz Lemos, formerly pastor of Cameron Park's Foothills United Methodist Church (753 full members), has left the denomination and is leading a new congregation.
The conference had good intentions when it appointed Lemos, "but we made a mistake and therefore we were correcting that mistake," Talbert said. "It was not a compatible appointment, and he chose to make it more than that." He added that he has never moved a pastor simply for being conservative. A new pastor is at Foothills and "things are going well," Talbert said.
"Most of these pastors who have left have had their churches vote to go with them," said the Rev. James V. Heidinger II, president and publisher of Good News, a conservative magazine and organization for renewal in the denomination. "It's rather an incredible tale. I think the whole story speaks to the sense of utter oppression that these pastors are feeling in that annual conference." The situation is unprecedented, Heidinger said. "I have never seen this kind of disarray in an annual conference."
Other pastors who have left in recent years are Ed Ezaki, now pastor of Kingsburg Community Church; Kevin Clancey, former head of the ERF, who started a community church in Oakdale; John Christie, a minister in the American Baptist Church; Rick Harrell, pastor of a Free Methodist church; and Andy Vom Steeg, a minister in the American Baptist Church.
Ezaki preached at St. Luke's in Fresno on Aug. 21 with Wainscott.
Talbert said he handled the complaints against the six pastors in the same way as he did the complaints against the 60-plus ministers who performed last year's same-sex ceremony in Sacramento. The complaints have not gone further than his desk, he said.
The pastors, however, left before the superintendents could work out a resolution with them. The departing pastors "decided to exit without giving the process a chance," he said. Talbert didn't know how many church members had left with the pastors.
The majority probably left at Atwater, Tehachapi Valley and Hope. However, sizable groups are remaining from First Church Yuba City as well as Tehachapi and Hope, he said. Key leaders at Hope and Yuba City are remaining with the denomination, he said. Interim pastors have been appointed to replace those who have left, he said.
Kuyper sees Shamana's arrival as a chance for a new beginning. "She's expressed the opinion that she wants to hear our concerns," he said.
"I think we have a chance to start over. We probably made mistakes with Bishop Talbert. We have a chance to start over with a new bishop, and that's (a reason to be) optimistic."
Asked about those mistakes, Kuyper replied: "People were way too harsh on him. I think frankly, even though I disagree with the outcome, I think he upheld the Discipline, so I don't think it's fair to accuse him of being unfaithful." Talbert is being blamed unfairly for the decision of the committee on investigation, he said, adding that nothing in the Discipline says a committee has to bring charges against someone.
"People have gotten confused that the Discipline has been violated, but it hasn't been."
However, he said, he does feel that an attempt by the conference to move Kyle Phillips to another church "precipitated a lot of this." Phillips, who had been told that he would be appointed to a smaller church effective July 1, was the first of the recent group of pastors to leave.
The reappointment practically guaranteed that Tehachapi members would leave, and may have led the other pastors to feel that they would be next, Kuyper said.
Talbert said Phillips was the only one of the group of six who was being reappointed. "The appointment we had in mind for him was not the way it was characterized. From our perspective it was a comparable appointment" that would not have involved a reduction in salary, he said.
The other pastors were reappointed to their churches for another year, the bishop said.
In addition to a change in bishops, Kuyper sees other positive signs. For example, he noted that the conference's recent Jubilee 2000 event featured a conservative scholar in addition to a liberal one. "Our conference is at least committed to hearing the evangelical perspective, which is the perspective of probably the majority of people in the United Methodist Church -- and certainly worldwide it is," he said. "I see some positive changes taking place."
The evangelicals will have to work harder to get their message out, Kuyper said. "There are those who feel like we've made progress and are committed to staying. It's going to take a person who's willing to dialogue with the liberals. You're going to have deal in love, and I think we can win the war of ideas. I think our position is sound, and we can get in there and argue for it."
Talbert said he welcomed the news that most of the evangelicals are committed to staying. "I hope that we get on with the business of doing mission and ministry and stop the one-issue debate because our church is much larger than that."